What is a Pie Hole?
They're not just mini-pie treats. They're Pie Holes™ and they spark joy & wonder.
A fun and delicious way to enjoy our signature pies in a more convenient and snackable form.
Baked fresh
Baked in a delicious handmade butter crust and bursting with flavor in every bite!
Premium flavors
Filled with all-natural pie filling and topped with a specialty glaze!
FEATURED TREATS
Shipped to your front door.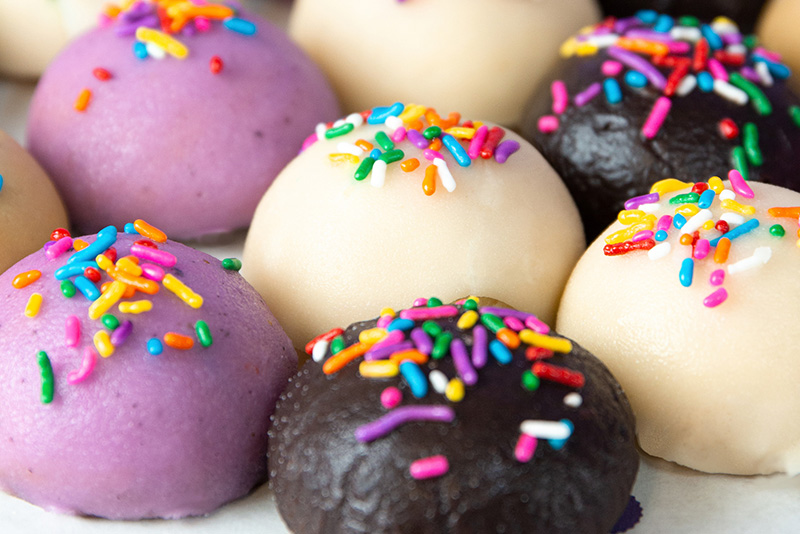 Party Pie Holes
These mini pie treats are the life of the party, bursting with flavor in every bite. The buttery crust, the pie filling, and the special glaze with the colorful party sprinkles make each bite exceptional. You'll be the hit of any gathering with these Lemon, Chocolate Fudge, Blueberry, and Apple Pie Holes.
Birthday Pie Holes
Make every birthday celebration extra special with Birthday Pie Holes! These mini pie treats are bursting with flavor in every bite. Featuring a buttery crust, a specialty vanilla glaze topped with rainbow sprinkles, and a filling inspired by the boxed vanilla Funfetti cake we all loved as kids (yes, with more rainbow sprinkles baked right inside!).
Dive into our delicious journey of crust, filling, and love.
COMFORT FOOD THAT'S OUT OF YOUR COMFORT ZONE
"This isn't just a dessert joint, it isn't just a coffee shop. We're your favorite comfort food from breakfast to dessert, morning to late night."  See what our customers are saying.