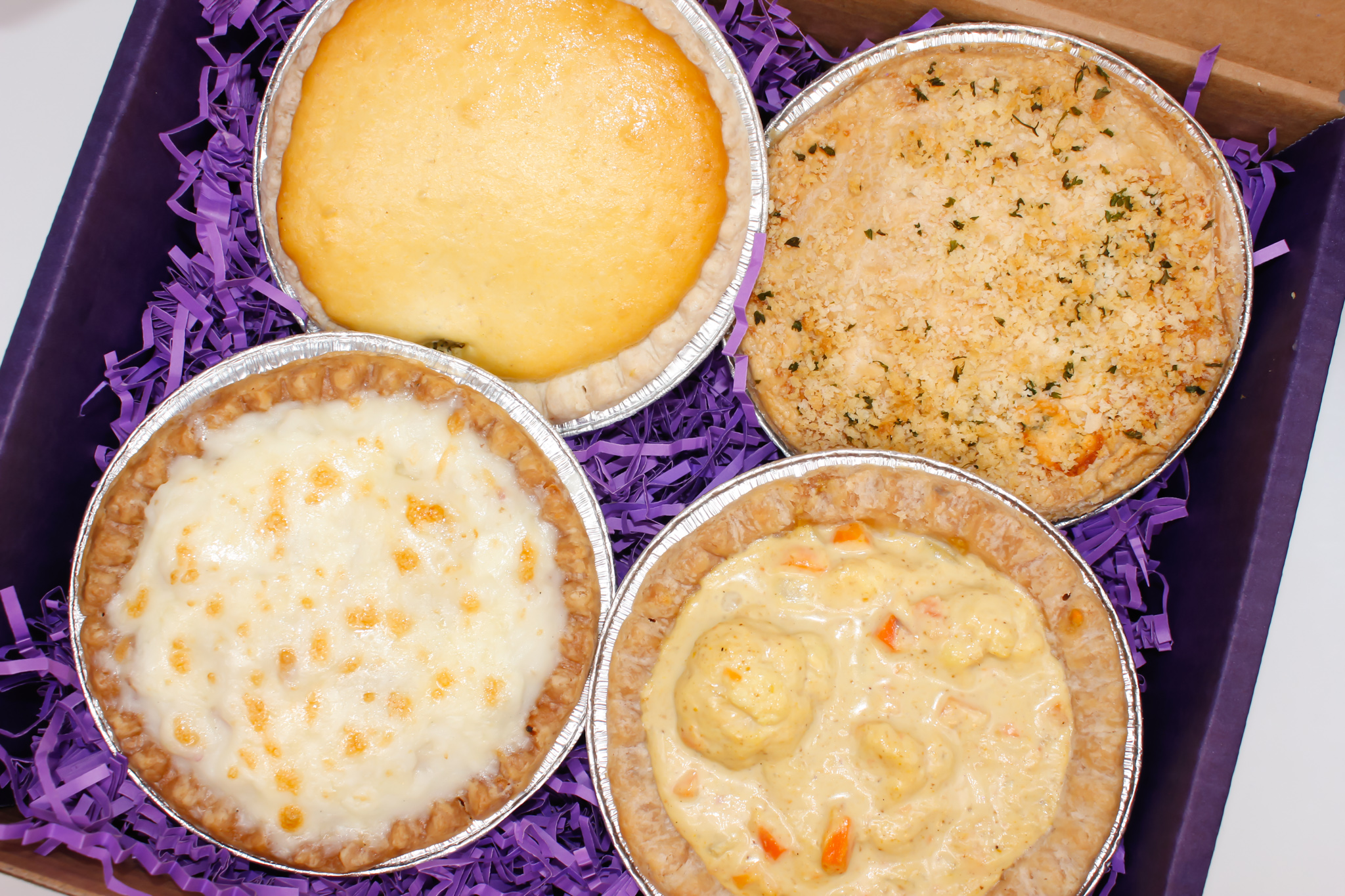 Savory Mini Pie Variety $99
Sample the Pie Hole's most classic savory pot pies individually packaged and ready for the oven! A great way to stock up your fridge (or freezer) Baking off is as easy as 1, 2, 3. Choose from, Chicken N' Cornbread, Shepherd's Pot Pie, Vegan Thai Veggie Curry, and the famous Mac N' Cheese Pot Pie!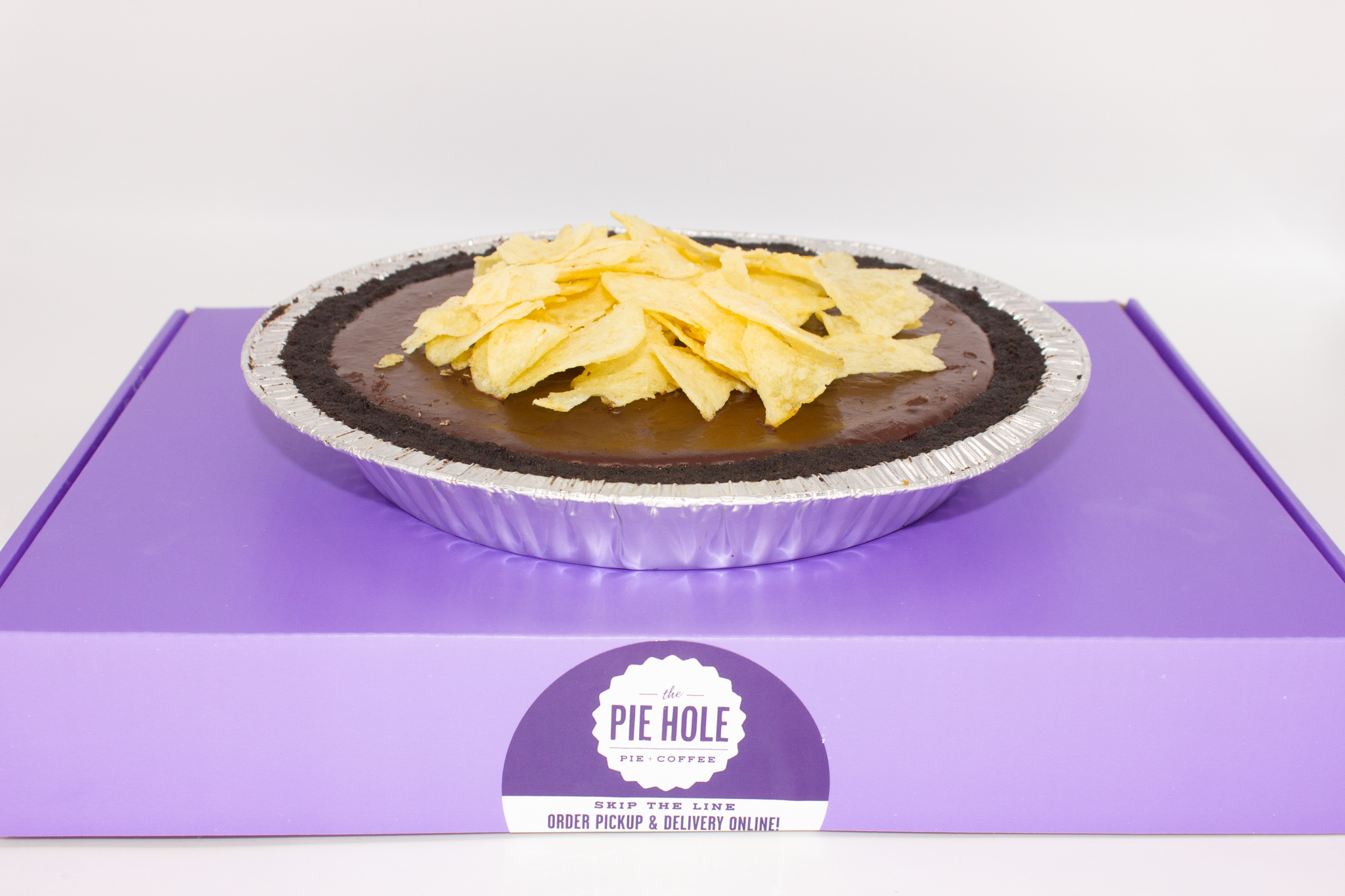 Alone Together Pie Kit $45
The perfect at-home activity, make your own Alone Together Pie. A Pie Hole fan favorite, this pie starts with an Oreo cookie crust. Filled with a heap of sweetened peanut butter and filled to the top with dark chocolate ganache. Topped with potato chips, this slice is the perfect combination of salty and sweet.
Mom's Apple Crumble Pie $65
While we've gotten a lot of press for our more "out there" pies, true fans know that the Mom's Apple Crumble Pie cannot be missed. Made from scratch with a generations-old family recipe, this might be better than your grandma's, don't tell her we said that, (you don't want to hurt her feelings.)